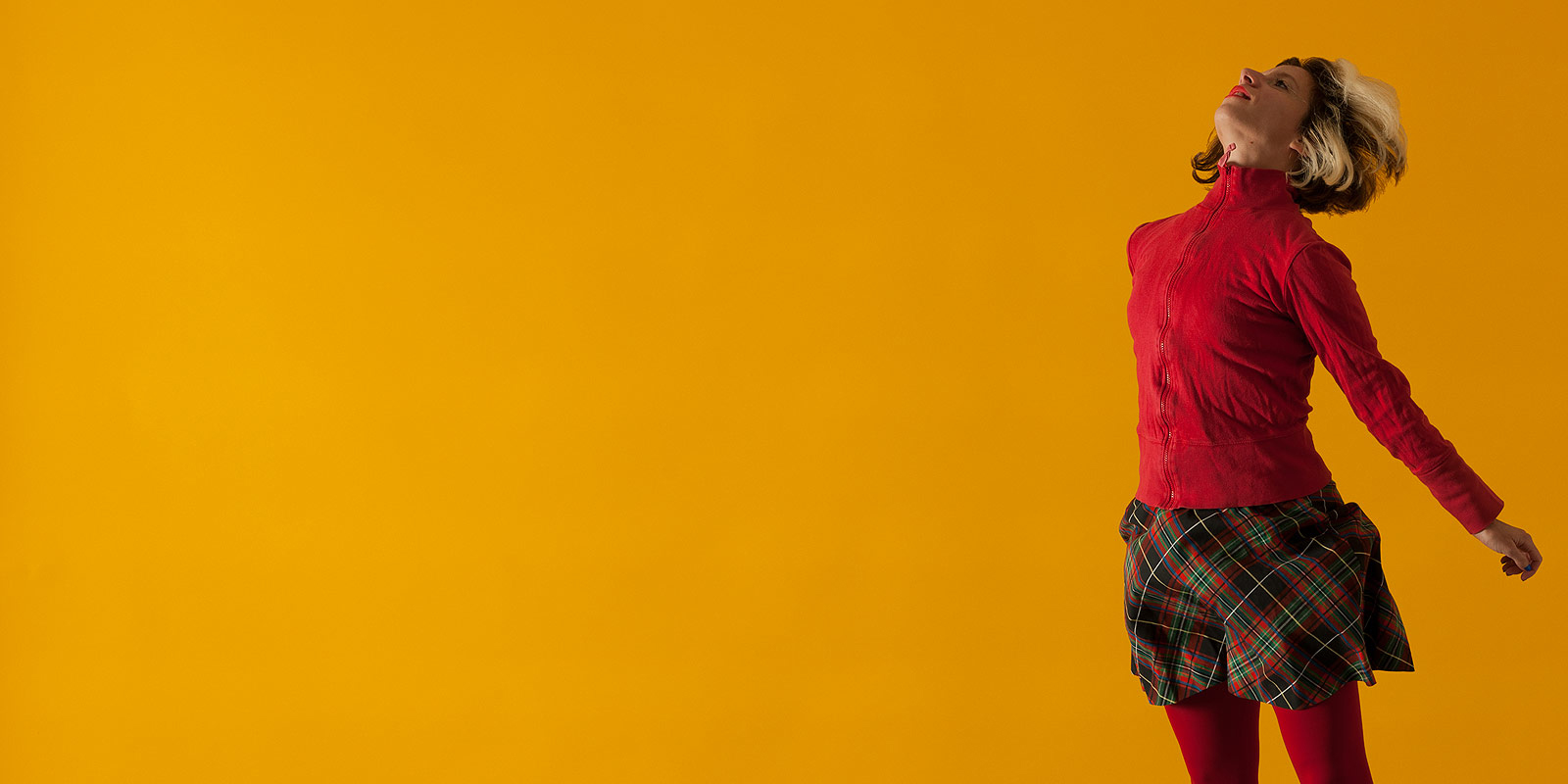 Marinette Dozeville
Biography
Early on in life, Marinette Dozeville discovered the need for movement and effort as a means of self-expression to the world. She studied classical dance at Versailles Conservatoire and then at the Marius Petipa Conservatoire in Paris, obtaining her Diplôme d'État (State Diploma) at the age of eighteen. She was trained in Contemporary Dance at Atelier de l'Envol where she discovered the realm of many a choreographer, such as Hervé Diasnas with whom she still works. In this way, she continues to affirm her affinity for the power of movement and physical commitment on stage.
She performs and collaborates with Christine Brunel, Valérie Lamielle, Julie Nioche, Catherine Toussaint, Angélique Friant, and, in parallel, is developing her work as an author. Bringing together her process of composition with other disciplines, she sets up artistic encounters via the MU Project with a puppeteer, video makers, a visual artist, a digital developer, and works with many composers such as Sébastien Roux, Hubert Michel, Pierre-Yves Macé, Uriel Barthélémi and Dope Saint Jude.
Marinette Dozeville is fascinated by female characters and is a real enthusiast for popular culture. Her pieces unravel research into the Feminine, its myths and depictions (Précaire, MU-Saison 2 / Vénus anatomique, Dark Marilyn(s), Là, se délasse Lilith…, AMAZONES), constantly updating the relational debate between the work and the audience through pieces, participatory projects and various extensions of the stage (dances, training members of the audience, debates / conferences, collecting people's accounts, Ma vie est un clip).