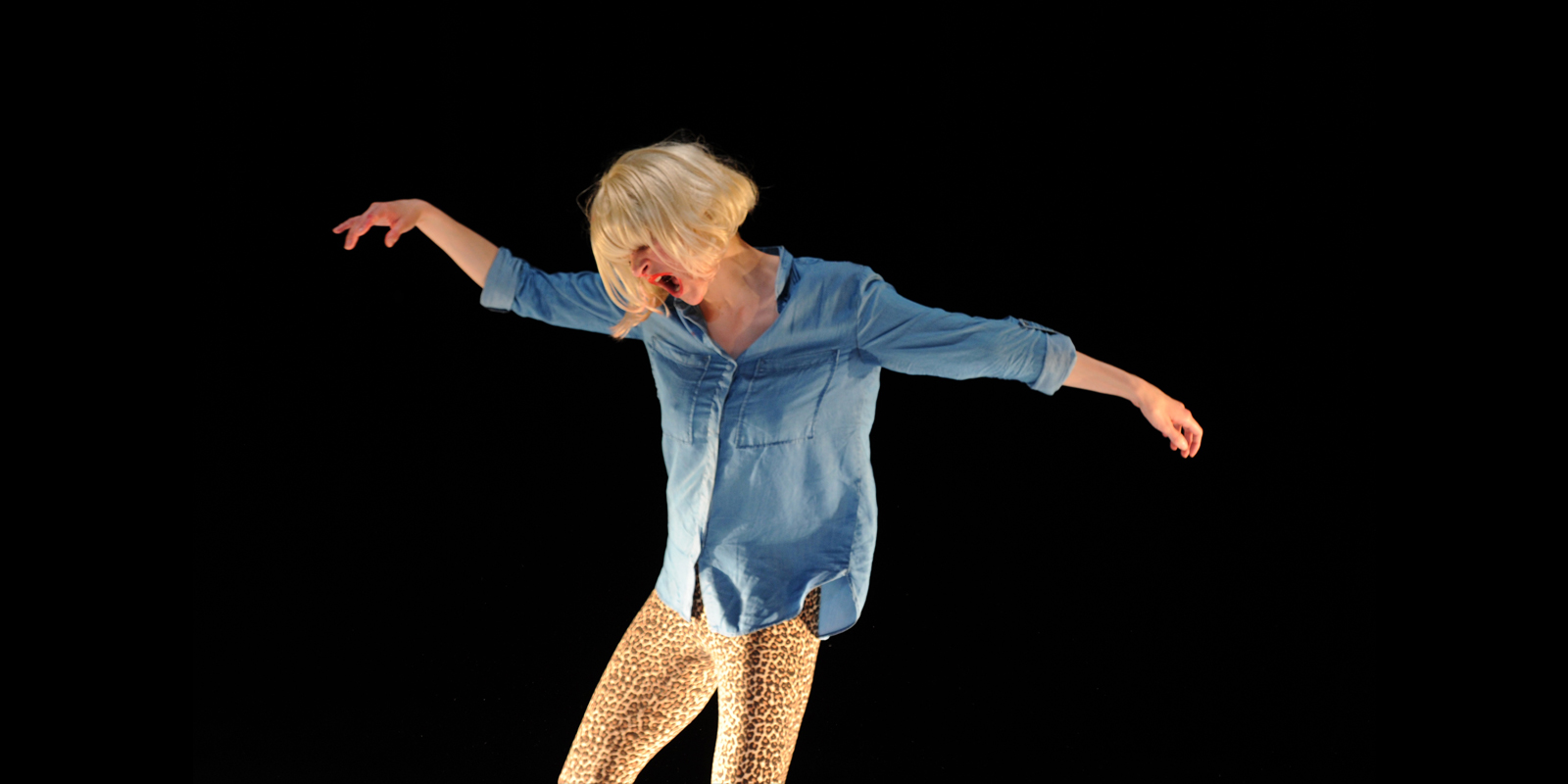 The matter of femininity as explored through an icon of Hollywood cinema is the subject chosen by Marinette Dozeville. In order to confront clichés about the genre, the choreographer has seized on its images, its most popular codes and, in so doing, has undone the 'corset' of our most private depictions.
Be they muses, Amazons, saints, or brand ambassadors, top models or film stars, legendary female figures are thick-skinned. And the way we look at women throughout history and regard its most prominent personages present in the collective imagination raises many questions. Already in PERF' and then in MU, two of her previous creations, Marinette Dozeville chose to explore the processes of transforming and revealing the body, firstly with popular performers in PERF'  and then through the desire to remove masks and social carapaces in MU. In the crucible of such reflection, the choreographer has in this case appropriated the figure of the disillusioned star in order to circumvent codes, those phantoms of the unconscious which formulate viewpoints. In Dark Marilyn(s), a stunning quartet of women takes over the stage and states, through a series of radiant postures and gloomy shadows, the cost of empowering role models and acts.
Dark Marilyn(s)
Duration: 50 minutes
Production Cast
Choreographer: Marinette Dozeville
Performers: Lucie Blain, Anne Bogard or Lucie Collardeau, Chloé Favriau, Agnès Pancrassin
Lighting: Marine Molard
Sound Direction: Hubert Michel
Costumes: Laure Mahéo
External Assessment: Benjamin Duval
Production
Yapluka – The Marinette Dozeville Company
Co-Productions
Le Manège, a national theatre – Reims, Le Nouveau Relax – a subsidised theatre in Chaumont, La Méridienne – a subsidised theatre in Lunéville.
Financial Backing
With the funding of Le Laboratoire Chorégraphique in Reims.
The Marinette Dozeville Company is an artist-companion at Le Manège, a national theatre in Reims. It is subsidised by the D.R.A.C. (Regional Office of Cultural Affairs) and the Région Alsace Champagne-Ardenne Lorraine, the Conseil Départemental de la Marne (Marne County Council), and the City of Reims