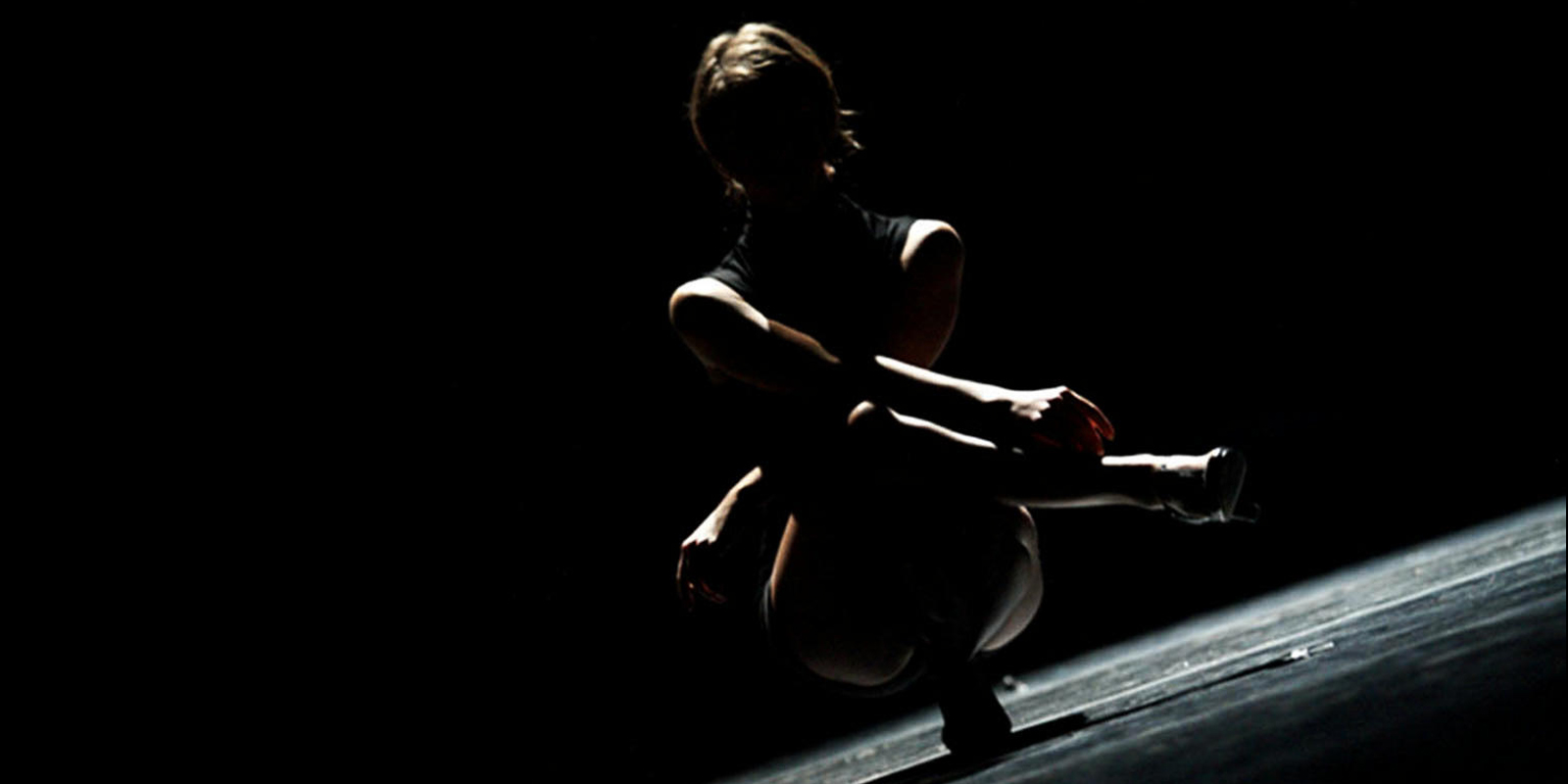 Precarious inevitably echoes social precariousness or insecurity. This assertive choice follows on from the prevailing precariousness at various levels, including that which deeply affects our artistic professions. Distancing oneself by taking an exclusively bodily approach does not prevent the expression of a kind of ferocity from these constrained and weakened bodies
In addition to the interest we take in using a situation scenario to draw out particular body language, we also work in such a way that a type of personality, character, ensues from it. In no way is it a question of moving towards a form of theatricality, but, based on a constraining premise, it is about drawing out gestures, a bodily state, energy, and an intention from which a personality can emerge… These states of tension, risk and fragility will compel the body to react, to compensate and call on its resources and strength, to struggle with its condition with all the ferocity that this fight induces.
Precarious
Duration: 50 minutes
Production Cast
Choreographer: Marinette Dozeville
Performers: Lucie Blain, Rodolphe Fouillot and Marinette Dozeville
Music and Performer: Sébastien Roux
Lighting: Elie Romero
Production
Yapluka – The Marinette Dozeville Company
Co-Productions
Le Manège, a national theatre – Reims, Césaré – Centre National de Création Musicale in Reims, Théâtre Louis Jouvet – a subsidised theatre at Rethel in the Ardennes.
Financial Backing
With the support of the D.R.A.C. Champagne-Ardenne (Regional Office of Cultural Affairs), ORCCA – (Regional Cultural Office of Champagne-Ardenne), the Conseil Général de la Marne (Marne Departmental Council), the City of Reims, Le Laboratoire Chorégraphique in Reims and Le Nouveau Relax, a subsidised theatre in Chaumont.