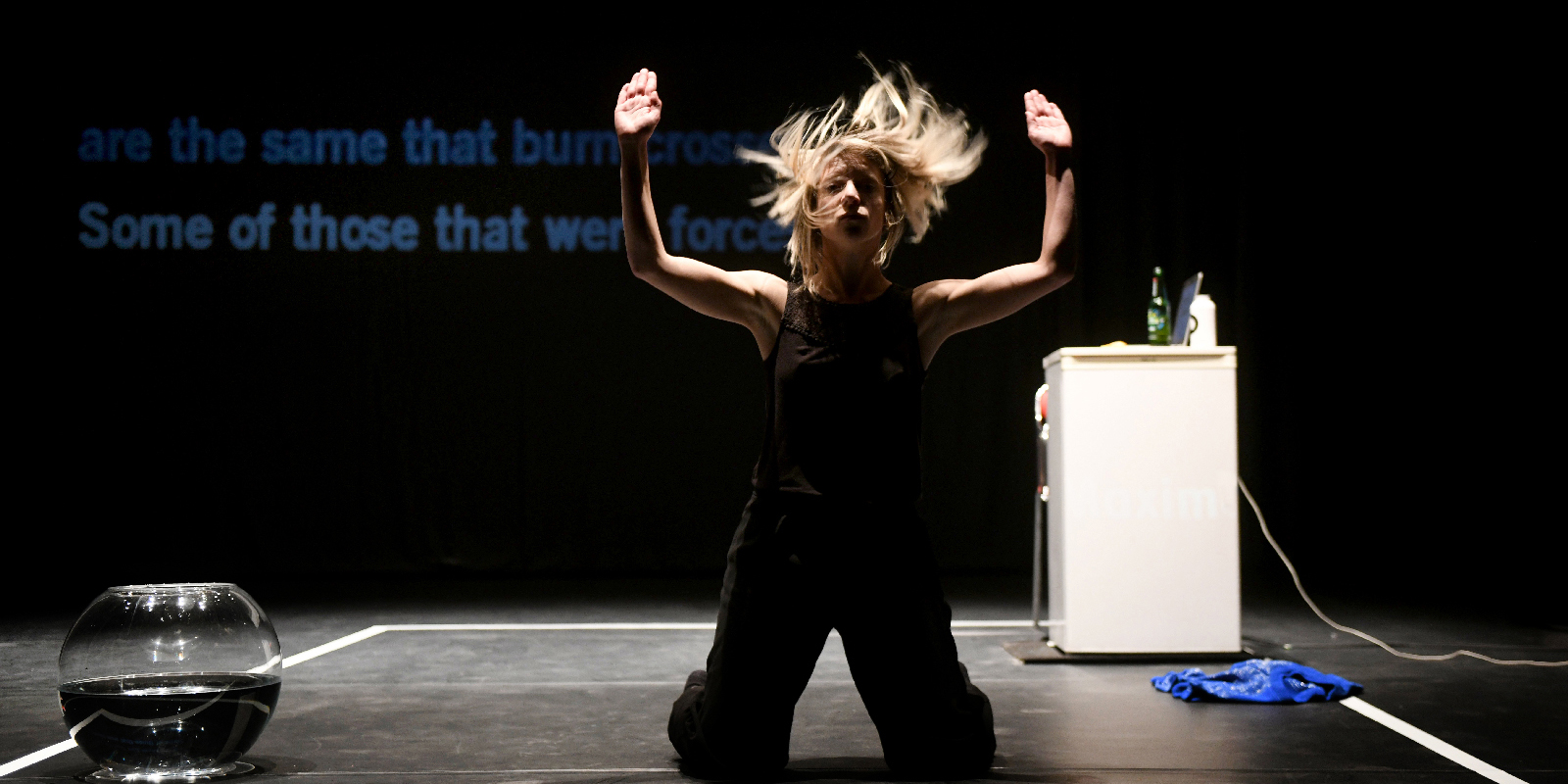 Ma vie est un clip
(My Life is a video clip)
The dancer's body has always identified itself as an allegorical space; a conveyor of a quest; the reflection of an era; an approach, a perspective on the world. Whilst the Company is constantly looking to take on new challenging, perilous realms, in order for dancing bodies to reveal their full commitment on stage, it also now fully asserts its need to work towards collective emancipation.
Tracking Down the Private Setting
Ma vie est un clip examines everybody's dancing, alone, at home, in one's familiar environment. This practice, which, paradoxically, is very common and highly personal, turns everyone into a dancer in a moment of abandon and jubilation.
A fleeting hero of one's theatre, the living room.
What causes this impulse to dance?
What sort of a vital urge is it?
What is the nature of this choreographic impetus?
Why does this practice sometimes remain private and sometimes otherwise?
What are the issues in terms of 'letting go', the need to inhabit one's dancing body, to exult in a heroic body, to put oneself on stage more or less consciously in one's private setting?
Naturally, this string of questions raises the subject of the personal relationship everyone has with their body, modesty, letting go, other people's opinions, impulse, and so on.
Production Cast
Choreography, Performance, Info Collecting: Marinette Dozeville
Sound Composition, Info Collecting, Stage Management: Hubert Michel
Video Creation, Info Collecting, Video Management: Do Brunet
Dramaturgical Assessment: Luvan
Lighting Design: Aurélie Perret
Production
Yapluka – The Marinette Dozeville Company
Co-Productions
La Barcarolle / EPCC Spectacle Vivant Audomarois, Comportements Sonores, Le Nouveau Relax, a subsidised theatre in Chaumont.
Financial Backing
Le Manège de Givet, l'Abbaye de Noirlac, le Théâtre Louis Jouvet in Rethel – a subsidised theatre of national interest, Le Manège, a national theatre – Reims, Césaré – Centre National de Création Musicale, and Saint-Ex, Culture Numérique – Reims.
The Marinette Dozeville Company has been granted subsidies for development assistance from the Région Grand Est for three years. It is also receiving funding from the Conseil Départemental de la Marne (Marne County Council), as well as the D.R.A.C. Grand Est (Regional Office of Cultural Affairs for the Great East) for project assistance, and the City of Reims. The Company is also in residence at Le Nouveau Relax, a subsidised theatre in Chaumont.
Our thanks go to Marc Piéra, Eric Petit, Frédéric Xavier Liver, Mazda and l'Ail en Chemise